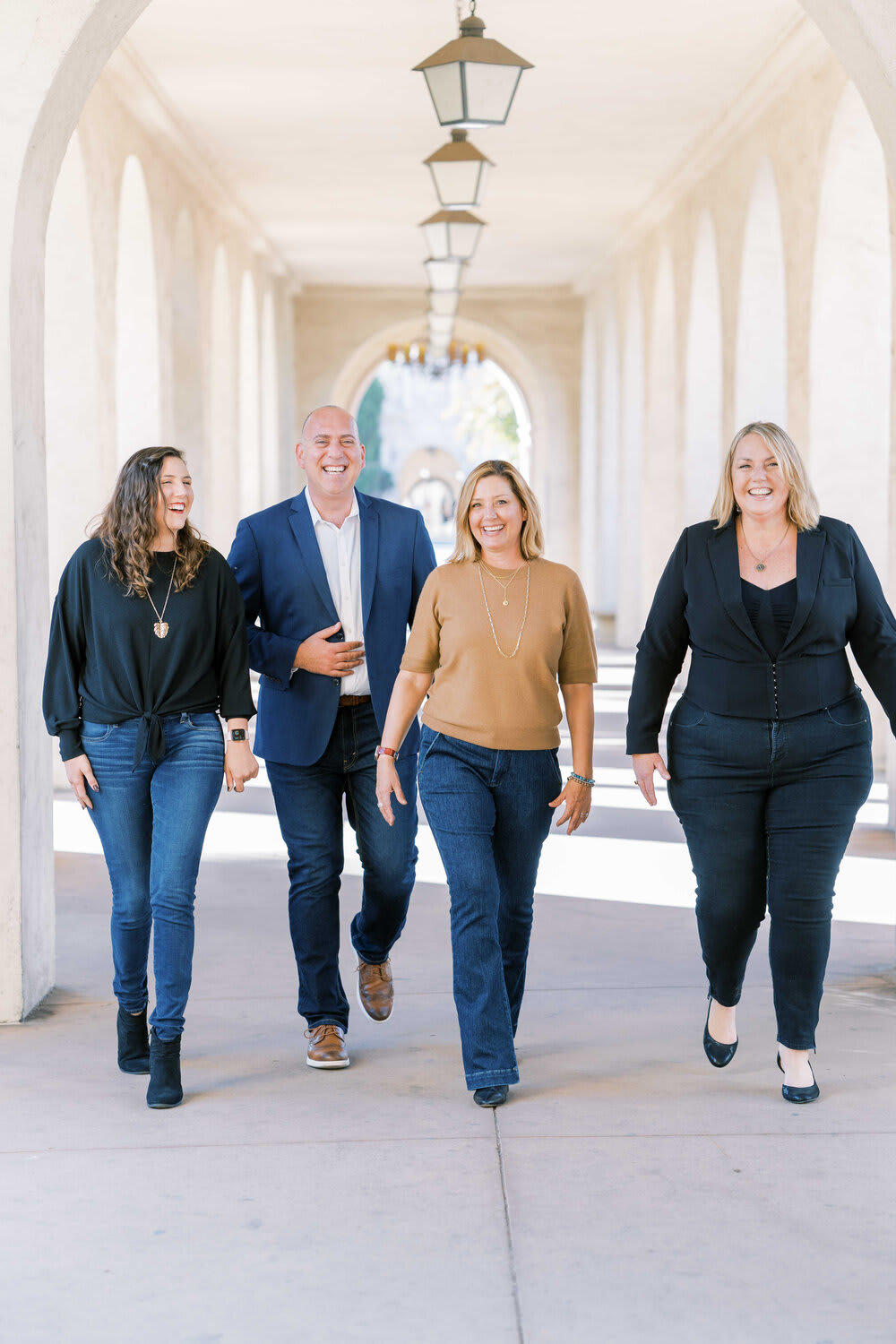 There are numerous reasons real estate brokers decide to create teams. The most obvious is profitability the more people you have earning under you, the more money you make. While I'm not going to pretend profitability isn't a driving factor in my business (I mean, we all need to make a living!), this wasn't the reason I decided to create a team.
What I wanted, was a small group of skilled professionals who team up for the mutual benefit. I wanted four people, including myself. My experience taught me that while a large team might sound good on paper, they are fragmented and less cohesive. Large teams can't provide the high level of personalized service I demand my clients. It was important to me that our group share core values of integrity and professionalism. Of an abiding desire to serve our clients and our community. That we all share the Compass guiding principle of " Collaboration without Ego"
Our fledgling team began in late 2019 with Nicolle Mackey and Brittany Thompson. I had worked with Nicolle for many years as a colleague, and I knew her to be a highly skilled and experienced broker associate. Nicolle&rsquo's background in consumer finance gave her a solid foundation. Add to that her transparent communication style, shrewd negotiation skills and white-glove client care..Nicolle was an obvious choice from day one.
Nicolle and I jumped at the chance to bring Brittany on board to assist us. Brit comes from a family of real estate professionals, and supports our team with dedication and a giant dose of fun.
Together we've formed a bond with each other and our clients, helping more than 30 families and investors achieve their real estate goals in 2020.
The three of us spent nearly a year searching for the 4th person to complete our little team, and boy was it worth the wait. We&rsquo're so excited to announce Ehab Ismail has joined the Kim Hawley Group! Hailing from New York, Ehab brings with him 20+ years of experience in sales, marketing, and finance. His clients adore him, and he has integrated so seamlessly into our little work family that none of us can imagine how we got along without him.
Together we are the Fab Four, and we can't wait to tackle our future together. We invite you to come along for the ride.